Veneers in Central Hong Kong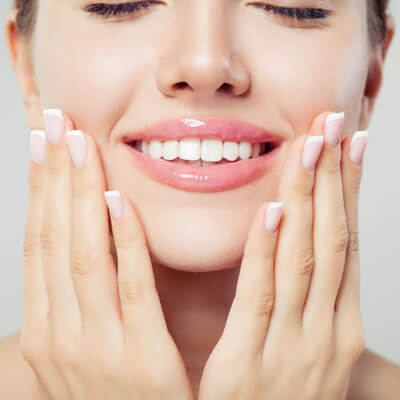 Veneers can be an effective way to improve the appearance of your smile without crowns or orthodontic procedures. These tooth coverings are thin shells of ceramic that are affixed to the front of a tooth or teeth to create a more even facade.
Veneers are a more economical option than crowns, and less of your natural tooth is removed. At
Diestel & Partners
, we offer the eMax brand of these tooth-coloured shells.
What to Expect
We'll schedule a consultation with your dentist to assess your specific situation. Sometimes there's just one tooth chipped or damaged, but often patients want all the front teeth visible when they smile to be beautified with veneers. We'll do a complete exam to ensure your teeth and gums are healthy before we proceed.
Some tooth material will be removed from the front of the tooth to allow the tooth-coloured shell to sit flush with the fronts of the other teeth. Then we'll digitally scan the teeth that need these tooth coverings. We can do veneers for one tooth or multiple teeth simultaneously. If you only need one or two made, we will make them in-house based on your scan.
We have a full-time CEREC technician who creates the tooth-coloured shells. If you are getting several of them or changing the alignment, we'll send your scans to the lab to make the tooth coverings. Once your custom tooth coverings are complete, we'll clean your teeth to ensure no bacteria gets trapped between the tooth and the veneer. We'll make any necessary minor adjustments before we affix them.
Frequently Asked Questions
They can last for 20 years, with proper care. You take care of them just like your natural teeth—brush and floss and get regular dental check-ups.
Technology used to create the tooth coverings has advanced tremendously, and they will not fall off.
If you bite something very hard or sharp, you can chip your veneers.
Get Started Today
Contact us today to book an appointment to get your most beautiful smile.
Contact Us »