Invisalign Clear Aligners in Central Hong Kong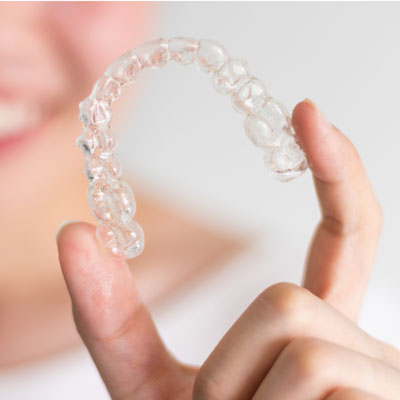 Straightening your teeth doesn't always mean metal braces—at Diestel & Partners, we have a variety of options to help you create the smile you've always wanted. Many copycat brands of aligners have popped up over the years, but we exclusively use Invisalign clear aligners and technology. These are the highest-quality aligners available, and are an excellent choice for adults with mild to moderate alignment issues.
We recommend aligners for adults with less complex alignment issues, and for anyone who can't tolerate
traditional braces
. However, aligners are not for everyone. Your dentist or orthodontist will explain your options.
What to Expect
You'll meet with your dentist, who is trained in Invisalign technology, to discuss your issues and goals. Based on photos and digital impressions, our technology can create a simulation of what your own smile will look like after treatment. This takes all the guesswork out of the process, so you can make an informed decision.
We'll send your impressions to the lab to create your custom aligners. You'll wear each set of aligners for a period of time, changing every few weeks to help guide your teeth into the proper position. You'll have periodic check-ups to ensure everything is going well.
Frequently Asked Questions
How long do I have to wear aligners?
Length of treatment varies, but typically people wear clear aligners for one to two years.
Yes, you remove your aligners when you eat or drink anything other than water.
We'll show you how to take care of your aligners. You can brush and floss your teeth normally.
Yes, aligners must be worn 22 hours every day to be effective. You only remove them when you eat, and to clean them.
Book Today
Contact us today to find out if Invisalign clear aligners are a good choice for you.
Contact Us »

Invisalign Clear Aligners Central Hong Kong | +852 2522 2099